Profit an extra $12k-$50k each month with your Ecom brand through
Paid Ads
&
Web Optimization.






Guaranteed Results or Your Money Back
Let's face it... paying in advance for a high-ticket service feels risky! - If you're a founder that's had some bad experiences with agencies in the past, you'll probably agree. That's why at Medallas Marketing, we aim to eliminate such risk by guaranteeing you profitable results at the end of each month or we refund our service fee and what you spent on the ad-budget no questions asked.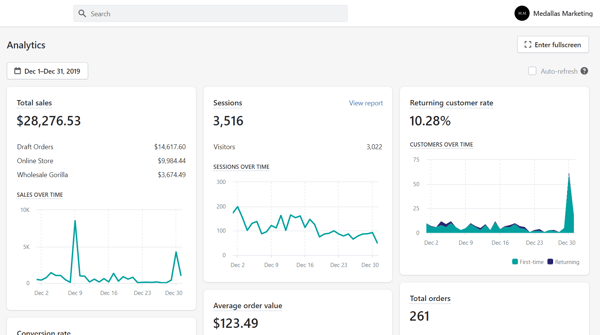 We'll Also Optimize Your Website For Free!
Marketing your products isn't just about advertising. Of course the ads supply the traffic but in the end, people are gonna have to purchase on your website! Despite this obvious fact, you'll be shocked to learn that around 83% of ad agencies don't offer any web optimization assistance. This leads to large amounts of potential buyers 'leaking' from your ad campaigns at the expense of your budget!
At Medallas Marketing, we ensure that the traffic we bring from our ads convert into buyers as best as possible by utilizing our 7 years of experience in website optimization to build high converting landing pages for you at no additional cost.
Results That Speak For Themselves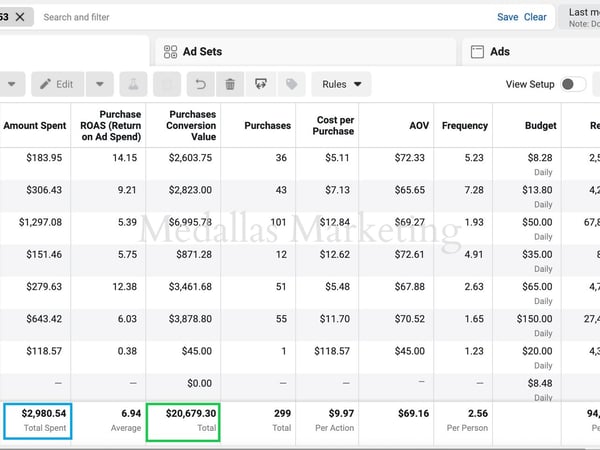 Backstory On This Client:
Imagine you invented this awesome traveling bag… It's innovative, light, and designed to endure whichever journey that lies ahead. The only problem is, how do you tell Facebook to target people who are about to travel? That audience is not so easy to find! That's exactly the situation this client faced back in 2018. They knew their ideal customers were people who planed to travel during the summer, but it was challenging to accurately target those individuals on Facebook. After literally testing hundreds of ads with little success, they took us on to see if we could help them and indeed we did. By just spending $3k on ads we almost doubled their monthly revenue within a month!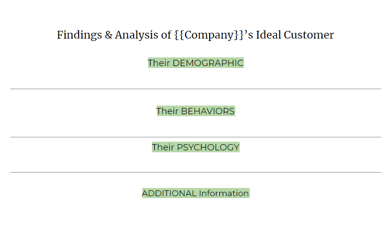 Intense Customer Analysis
Before we launch your first ad, our team will perform an intense analysis of your ideal customer's demographics, phycology, and behaviors. Exploring these 3 aspects will allow us to gain a deep rooted understanding of your customer's psyche and how we should target and advertise to them. Along with this process, we also examine your company's 'true metrics' to get an good idea of your current profit margins & products costs which will permit us to know precisely how much results we need to produce minimum in order for you to make healthy profits.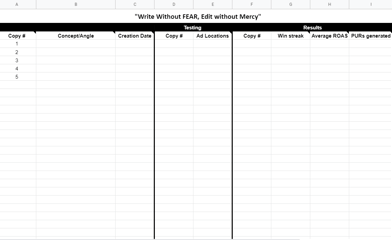 By using the data we've accumulated about your customer's characteristics and traits, we'll then able to craft powerful ad-copies that resonate with them to invoke emotional responses that seamlessly convert to purchases. This is where lies the true essence of advertising! Agencies nowadays are so focused on the 'technicalities' of running ads, that they forget the simple fact that writing compelling ad-copy is the fundamental ingredient for advertising success. It's this nature of advertising that's allowed our client's to stand out from their competitors and generate thousands in revenue consecutively each month.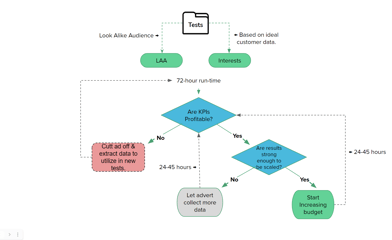 Data-Driven Scaling/Cutting
3... 2... 1... Lift Off! - we've just launched the first group of your ads! But wait, there's still more work to do. Some of these adverts will flunk, and others will thrive! It's then at this point where we meticulously analyze the result of each ad to determine what is and isn't working. Our 'scale & cut' system permits us to test your ads in a cost efficient manner whilst only scaling ads that we 100% know will guarantee you profitable returns. We collect data from ALL the ads we run in order to accurately decide if it deserves to be scaled or if we should cut it off. Additionally, this same data get's utilized to construct even greater ads that are more profitable and scalable than their predecessors.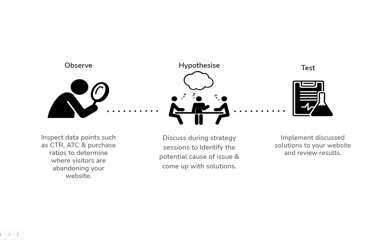 And last but certainly not least, we assist you at enhancing your company website to ensure the best convertibility of the web visitors that originate from your ads. We fulfill this task with a science-like procedure that includes: observation, hypothesis and testing. - For observation: we begin by examining data-point such as Click Through Rate to Add To Cart ratios in order to pinpoint exactly 'where' potential customers are abandoning your webpage. Then for hypothesis: strategy meetings between us are held by-weekly in attempt to determine 'why' visitors might be leaking at that particular point of your landing page, as we also come up with actionable solutions that we can later 'test' to plug the leak & overall increase your website's conversion rates to it's highest potential.
Ready For Growth? Let's Chat!
2022 © Medallas Marketing - All Rights Reserved